Why choose Elite Events for your next Corporate Event?
Custom Designed Packages
Our team will always create a unique package that fits all of your event needs. We understand that you need to stay within your budget and our team is here to do just that. Whether you need to plan an event or host a presentation, Elite Events will make sure it goes off without a hitch.
Event Management
Need help organizing and planning your event? Our team of professionals are here to provide you with quality service, support, and planning; ensuring you have an Elite Event.
Professional Communication
We understand the importance of your time. That is why we are committed to replying quickly to phone calls and emails, ensuring your questions are answered and all accommodations are met.
Event Sound Support
We know how important getting a point across can be at your big event. Our team uses Line Array Speakers to make sure that each presenter can be heard clearly.
Microphones for all your needs
Whether you need a wireless handheld, headset, or podium microphone, we make sure you have the tools to make your voice heard.
Stage Lighting
The right lighting can make a difference at your next event. Our team provides intelligent lighting solutions such as stage wash to illuminate the stage.
Venue Lighting
Our venue lighting lets you turn your next event into something special. Ask about our wireless uplights that can be customized to fit the venue or display your company colors.
Custom Projected Company Logos or Monograms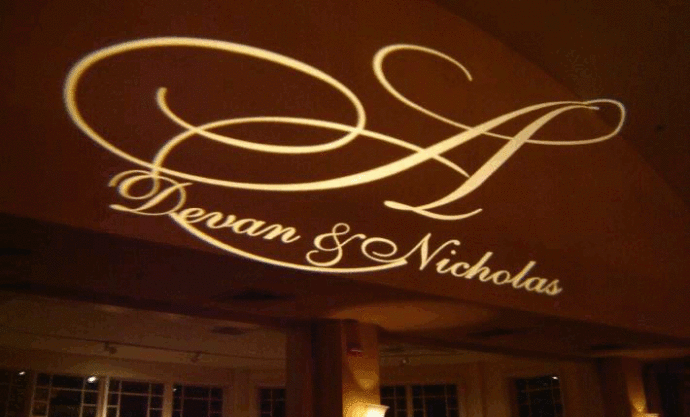 Let your brand shine! We offer custom projections that will light up your next venue with your company logo or a custom designed monogram for every occasion.
Video Projection
For presentations with a large audience, we offer video projection to fit any space. Our video projection systems can accommodate screens at 6 ft and 10 ft for large venues. We also offer short throw projectors if your venue is tight on space.
Mobile T.V. Displays
Our mobile displays make it easy for everyone in the room to see your presentation. We have 55 inch flat panel televisions that can be set up throughout the room and tied together with the main screen, ensuring everyone gets a front row view.